On November 5, 1992, when Malice Green, an unarmed Black man, was beaten to death by police, many people wondered if justice could ever be served.
Malice Green was 35 years old when he was killed by police in Detroit. Plainclothes officers approached the unemployed steelworker after he had just driven his friend home and demanded to see his driver's license. They used their metal flashlights as weapons as he reached for the glovebox, bashing his head in.
It had only been a year since the 1991 Rodney King beating in Los Angeles, which was caught on camera and sparked racial unrest. When three of the four police officers involved were acquitted of assault in 1992, the situation escalated into city-wide riots. A similar trial was expected after Green's death on Nov. 5, 1992.
The news of white cops battering an unarmed Black man to death spread like wildfire across Detroit. Officers Larry Nevers and Walter Budzyn killed Malice while he was parked in a part of town where there was allegedly a lot of drug activity. They claimed they had to use physical force because he refused to drop what he was holding.
They retaliated with a gruesome beating that didn't stop until other officers arrived on the scene or Green's lifeless body was thrown out of the car. He was brought to Detroit Receiving Hospital, but he had already tragically died. He became a symbol of police brutality almost immediately, and an entire city awaited justice.
Police Attack Malice Green Without Evidence Of Any Crime
Malice Green was born on April 29, 1957, in Wilmot, Arkansas, and moved to Detroit, Michigan, with his family when he was 12 years old. He graduated from Western High School in 1975 after being a good student. As a young adult, he found work at the Morton Manufacturing Company in Illinois and lived in Waukegan and Chicago.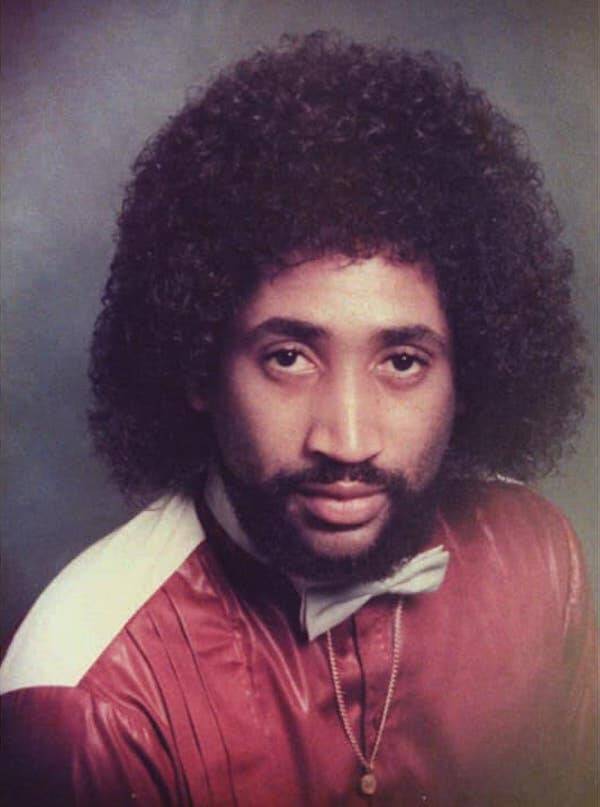 In March 1992, he returned to Detroit to live with his mother, according to friends, in order to reunite with his estranged wife and be closer to his two daughters from previous marriages.
Green, while being unemployed, was known for his benevolence. He worked hard to find job, looked after his sister's children, and grilled for passers-by on the porch. On Nov. 5, 1992, it was fully in character for Malice Green to drive his pal Ralph Fletcher across town.
Green dropped him off at home after taking him to a party store. Officers Nevers and Budzyn had been tailing Green in an unmarked automobile, unbeknownst to him. They stopped his exit at Fletcher's house — a suspected crack house — around 10:30 p.m. and exited their vehicle to ask for his license.
Green did as directed and reached for the glove box, but he had something in his fist. Police suspected crack cocaine and began beating Green when he failed to drop it. They hit him in the hand, ribs, and head, causing him to have a seizure. Five uniformed officers arrived to handcuff him, including Robert Lessnau.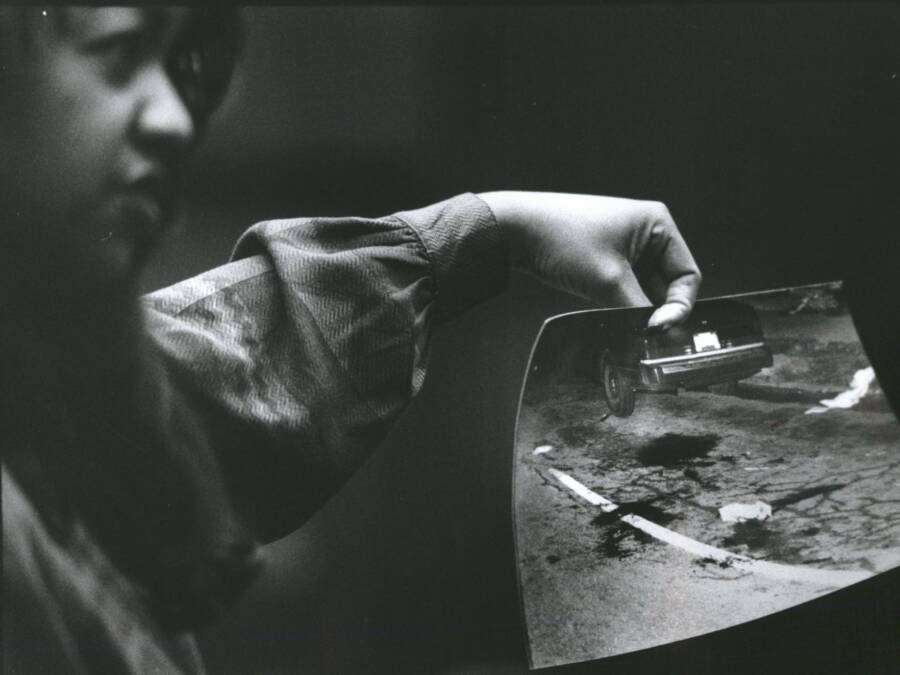 Officers beat Green's motionless body while EMTs stood by and watched before transporting him to the hospital, where he was pronounced dead at 11 p.m. Budzyn later claimed that he discovered four crack rocks in Green's car, as well as a knife on his person.
The Trial Of Detroit Police For The Murder Of Malice Green
Four of the officers involved were suspended by Police Chief Stanley Knox within 24 hours. Coleman A. Young, Detroit's first Black mayor, stated categorically that police had "murdered" Green. Even before Nevers and Budzyn were charged with second-degree murder and Officer Robert Lessnau with assault with intent to do serious damage, the defense had already figured out a strategy.
On July 3, 1989, Green was arrested for drunk driving and attempting to flee a squad car by kicking its door. Later that year, he was charged with striking his wife, and in May 1990, he was found guilty of pushing two cops responding to another domestic abuse incident.
Malice Green's autopsy also revealed that he had .50 milligrams of cocaine per milliliter of blood in his system. The defense would utilize this history of drug usage and violent behavior against the prosecution in court.
Nevers, Budzyn, and Lessnau were put on trial in June 1993. Each defendant was given their own jury, which was mostly made up of Black people. On the night in question, an EMT sent a message to his superior that was particularly detrimental to the defense:
It asked, "What should I do if I see police violence or murder?"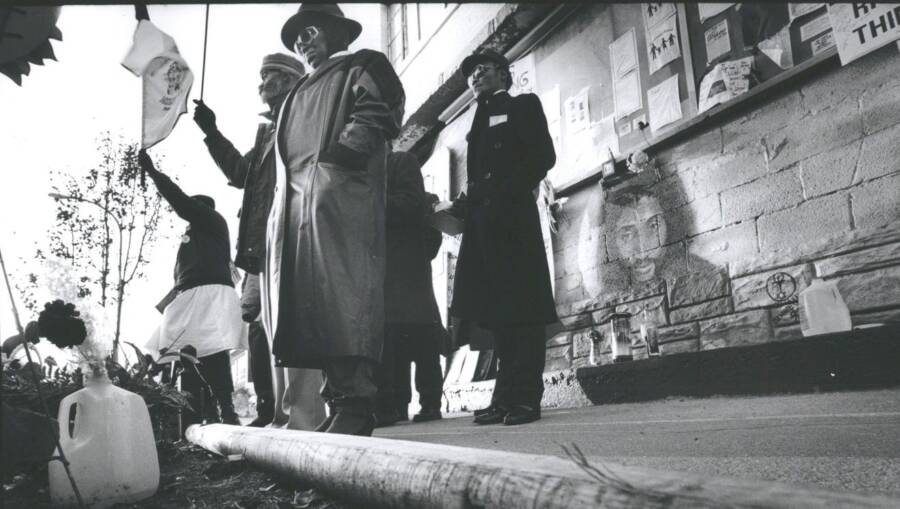 The trial, which was shown live on Court TV, featured medical experts disputing whether Green's cocaine use was relevant. The drug usage defense failed, with EMTs recalling cops kicking Green's motionless head and the doctor who did the autopsy ruling that such blows killed Green.
Assistant Wayne County Prosecutor Douglas Baker said, "Our evidence was fairly compelling." "Our evidence showed that the police repeatedly struck this person who was neither resisting or fighting back." And a wide range of people have seen it… there was a lot of consensus on what they saw."
Budzyn and Nevers were found guilty of second-degree murder by jurors on Aug. 23, 1993. Lessnau was found not guilty of assault. Nevers was sentenced to 12 to 25 years in prison in October, while Budzyn was given an eight-to-18-year sentence. The Green family was also awarded $5.25 million by the city of Detroit.
Malice Green's Legacy And Police Brutality
When the Michigan Supreme Court discovered that a political appointee of Mayor Young had made his way onto the jury, Budzyn was granted a new trial on July 31, 1997. Before deliberation, he showed jurors Spike Lee's Malcolm X, which some claimed influenced Budzyn's verdict.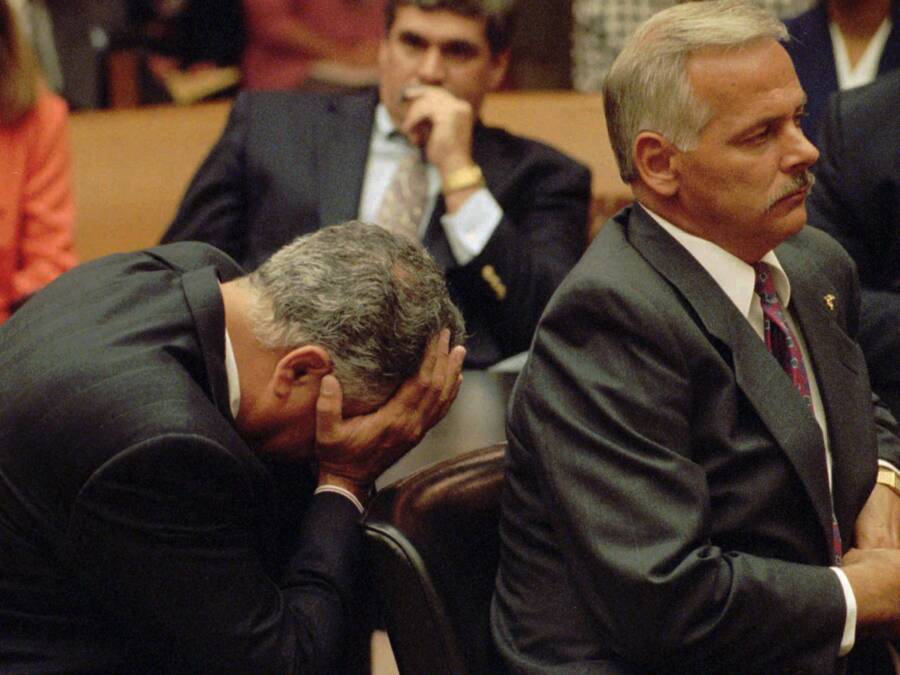 Budzyn was released right away, but a retrial in April 1998 found him guilty of involuntary manslaughter. In January 1999, the Michigan Court of Appeals upheld a four-year sentence, with Nevers relying on the same jury-centric appeal that led to his conviction being overturned in 1999.
After being released, he was convicted of involuntary manslaughter when the United States Supreme Court overturned the 1999 decision in May 2000. Nevers was eventually freed in 2001 to serve the remainder of his sentence under house arrest after being diagnosed with lung cancer.
Nevers published Good Cops, Bad Verdict shortly before his death on February 3, 2013. In his 2007 book, he gives his personal account of what transpired on the night in issue. To this day, his assertions that Malice Green's death was not caused by police brutality remain disputed.
Story Originally Reported On AllThatIsinteresting.com