A young medicine woman, a prophetess, in the 1800s, in the present-day town of Machakos foresaw the invasion of Kenya by the British. Syokimau was her name.
Her parents and close relatives were unknown, thus she was said to have sprung from a tree. People pondered if she was a chosen one or if she was sent from heaven.
When she was a little girl, she was attacked by a maimu—a benevolent spirit—who gave her the power to prophesy, according to the Kamba people.
She was able to predict attacks from neighboring populations, the Kikuyu and the Maasai, because of her gift.
The Akamba warriors heeded her advice and prepared for the battle months ahead of time, boosting their chances of defeating the community.
She also had the capacity to predict which side would win a battle. She prayed for the warriors under the ithembo, a designated tree that served as a shrine where she would also make sacrifices for the warriors to return home unharmed.
Mwatu Wa Ngoma, the community's leader at the time, listened to her advice before combat and when he faced difficulty in ruling the people.
It didn't take long for Syokimau to foretell the arrival of the British. Her prophecy predicted the advent of a long snake that emitted fire and smoke, as well as 'humans with meat-like skin who spoke unintelligibly like birds and carried fire in their pockets.'
She also foretold colonization, warning the Akamba that "people with funny skin" would beat them severely and take over their territory. The Europeans would also force them to abandon their gods and worship their (British) God, she added.
In 1844, Europeans headed by German missionaries Johannes Rebmann and Johann Ludwig Krapf arrived in Kenya's interior to teach the gospel, fulfilling Syokimau's prophecy.
The East African Protectorate, formerly known as the Kenya Colony, was formed by the British Empire in 1920. The stories of British colonizers' harshness and slaughter of native Kenyans confirmed what Syokimau had foretold.
The 'lunatic express' (the Kenya-Uganda railway) was built in 1896, and the serpent in the prophecy referred to it.
Syokimau died in a unique way, just like she lived.
The inhabitants of Iveti, where she used to live, discovered her dead in her hut on a random morning. After waiting two days to establish that she was truly dead, they buried her remains in the forest, as per tradition.
An odd occurrence occurred the second day after they had buried her remains.
A wailing voice could be heard in the woods, directing the locals to where they had buried her body.
There was Syokimau. She was praying and shouting, and when she caught a glimpse of her perplexed neighbors, she exclaimed, "It's really me!"
According to oral history, Syokimau survived for two more seasons before dying and resurrecting as an old woman in front of young girls who had gone to collect firewood. She returned to her hut and even spoke with a few of the visitors who had come to see her.
The next morning, she was discovered dead, but this time for real. Her lips were open and pointing upwards when she died, which was said to be her stance when she was speaking to the ancestors.
Not only for the Kamba people but also for Kenya as a whole, Syokimau is a legend. She has a township named after her a few kilometers outside of Nairobi. Syonguu, a local prophetess who was inspired by Syokimau's work, decided to name a village in her territory after the great prophetess.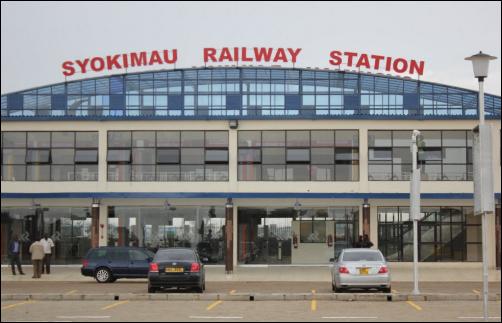 The Kenyan government has also honored her by naming one of the train stations after her. A statue of Syokimau in her majesty stands in the station.